I am excited to launch the newly redesigned Clean & Lean Revolution System! Get the body that you have always wanted with this step by step plan. Check out the over 340 FIVE STAR praises from the members.In a nutshell, you'll set up your lifestyle to support your healthy eating habits.
New Meal Plans!
Gluten Free, Grains are Minimized, Weight Loss is Maximized
You'll Learn Which Fats to Use and Which to Toss *This is the Secret to Long Term Success with Your Weight Loss Goals
20 Full Length Yoga Classes, Free To Stream
Full Length HD Videos Walking You Through The Program
Access The Site And Materials From Any Mobile Device!
Over 50 NEW! Mason Jar Salad Recipes Are Now On The Site
There Are Over 600 Approved Recipes!
Check out the new Soak & Sprout Chart (it is just SO cool!)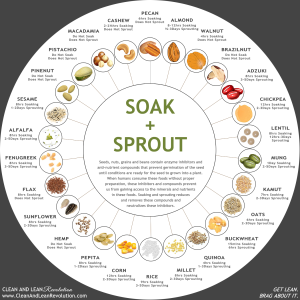 YES! I have been hard at work creating an effective system that is going to get you the body that you have always wanted! GET CLEAN & LEAN NOW!
Angela Pifer, Clean & Lean Revolution Creator
Enjoying this content? Sign up for updates... It's FREE!