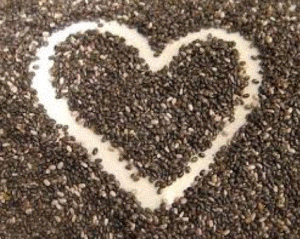 Study shows that chia seed may be helpful in treatment of diabetes and source of essential fatty acids. "Chia diets dramatically decreased triacylglycerol levels and increased HDL cholesterol and x-3 fatty acid contents in rat serum.
These findings suggest that a-linolenic–rich chia oil may be an alternative to x-3 sources for vegetarians and people allergic to fish and fish products…" Read the study:
Enjoying this content? Sign up for updates... It's FREE!