Two Minute Health Buzz
Two Minute Health Buzz, offering inspiration and clarity with a dash of common sense.
GNC AND DRUG STORES ACCUSED OF SELLING ADULTERATED HERBAL SUPPLEMENTS
A cease and desist order has been sent from the New York State attorney general's office to GNC, Walgreens, Wal-Mart and Target, demanding that these retail giants stop selling a number of their dietary herbal supplements (Feb 3, 2015 article in the Washington Post).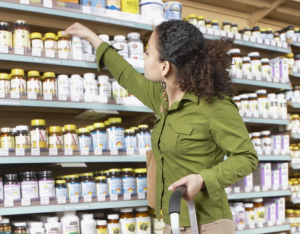 Of the 24 herbal products tested, 19 of the products didn't have the ingredients in them, as listed on the label. Some contained DNA that was unrecognizable from the plant that the product claimed to be AND 5 contained wheat and 2 contained beans, without these allergenic ingredients being listed on the label.
Of the four retailers, Wal-Mart was the worst offender. None of its supplements tested were found to contain purely the ingredient that was advertised.
"GNC, Wal-mart, Target, Walgreens Herbs Fail the Test. Cease and Desist Order Filed @Clean and Lead Revolution"
↑
Tweet
This
DRUG STORE SUPPLEMENTS – NOT WORTH IT
I have ALWAYS felt that GNC is overpriced and overhyped. At the same time, I don't recommend purchasing supplements at drug stores. The world's most heavily promoted and widely used brands, like Centrum and One A Day, may include ingredients also found in laxatives, hair dyes, herbicides, fungicides, pesticides, fertilizers, cement, glues, resins, and…. Some of these substances are well-known carcinogens, irritants, and allergens. They also contain fillers, artificial ingredients, synthetic vitamins and minerals; people put these into their body on a daily basis.
I really feel for the consumer here – who was purchasing a product, from whom they felt was a trusted retailer. They were trying to do something good for themselves and ended up wasting money. You are better off NOT taking drug store supplements, than taking them at all.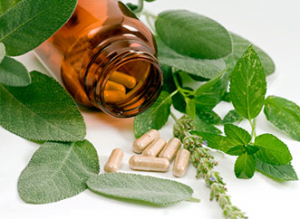 THIS STORY SHEDS LIGHT ON ANOTHER REASON THAT PURCHASING SUPPLEMENTS AT YOUR LOCAL DRUG STORE ISN'T A GOOD IDEA: without consistent rigorous oversight from an independent testing facility, a supplement brand is useless.
I realize the draw to a 'good deal' – drug store supplements are cheap. But, there are some things that we cannot expect to get at a huge discount.
The brands that I recommend and use in my practice are pharmaceutical grade supplement lines that are rigorously subjected to testing for purity, potency and contaminants by an outside lab. The ingredients that they source (or make themselves) are rigorously subjected to testing for purity, potency and contaminants. The raw ingredients and testing does add to the price.
There has been, on many occasions, where some of my favorite products, from various companies that I use, are backordered because an ingredient (ONE ingredient) did not meet their standards prior to them manufacturing the product. This is okay. This is what I expect from a product line that I recommend my clients put into their body on a daily basis.
BIG PHARMA IMPLICATIONS
What I hate about this investigation is that this is going to lend more heat to the fire, for the FDA to regulate all supplements. When this happens, we will see big pharma come in and take over all the supplement lines.
They are already in the game: The big pharma giant Wyeth, for example, makes Centrum and other supplements, and Bayer HealthCare of aspirin fame makes the One A Day line.
Their motivation lies more with making money on prescription medications that they develop. This will mean less research into supplements, less variety in the types of supplements that are sold and market control of products that should be widely available to all Americans.
I always recommend that you speak with your trusted health care provider before starting on a supplement regimen. What do you want to take? What will the supplement do for you?, and, How can a supplement help support your diagnosis and health? These are all great questions to discuss with your provider. Supplements should always supplement a healthy lifestyle and not take the place of it.
Angela,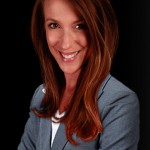 Angela Pifer, Certified Nutritionist
Bastyr University Graduate
Clean & Lean System
Nutrition Northwest Co
p 425.747.5282
f 425.828.4008
Seattle and Kirkland Offices
Enjoying this content? Sign up for updates... It's FREE!