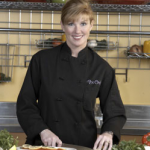 Chef Lynne Vea
Lynne Vea is a graduate of the Executive Chef Program at Le Cordon Bleu, Paris. She has been in the restaurant and catering industry for more than 20 years and has worked as an executive chef for several private establishments and as a chef for the Hyatt Hotels in San Francisco. Lynne loves to collect old cookbooks, hunt for wild berries and mushrooms, and cook seven-course dinners where the guests are encouraged to dance and cavort between courses.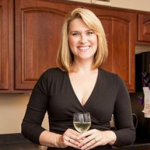 Chef and Cookbook Author, Erin Coopey
After receiving her culinary degree in Scottsdale, she trained at the prestigious Culinary Institute of America at Greystone. Erin has molded her passion into a career, sharing her love of cooking and good food with hundreds of students. In addition to teaching, she has published multiple recipes in local and national publications.
Her first cookbook, The Kitchen Pantry Cookbook, was published in August 2013, and was nominated for Julia Child Best First Cookbook Award!  Erin has also appeared on numerous television and radio programs to demonstrate recipes and talk food.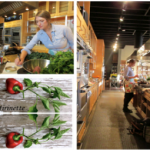 Chef Instructor and Food Blogger, Danielle Premo
Danielle Premo is a graduate of Bastyr University where she received a Bachelor of Science in Nutrition and Culinary Arts. She is a recipe creator, private chef and cooking instructor at PCC Natural Markets and Culinary Essentials. For Danielle, cooking is art: inventing recipes and playing in the kitchen are her creative outlet. Eating seasonally, using whole foods ingredients, and working with dietary restrictions inspire her creations; and her passion is motivated by gathering people around the table to fill their bellies, please their palates, and inspire their own inner culinary artist.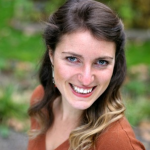 Nutritionist and Food Blogger Selva Wohlgemuth
Using her kitchen skills and creative cooking ideas, Selva creates predominantly allergen free recipes using fresh whole ingredients. Selva has a Master's in Nutrition from Bastyr University, and is a current Bastyr Dietetic Intern. Her food bog is Poppies and Papayas.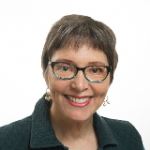 Certified Nutritionist, Susan Ginns
Susan is a Certified Nutritionist and Bastyr Graduate. Nutritional Counseling is a healing profession that is accurately represented by its name. With half the emphasis on food and the other half on counseling, a good nutritionist knows that eating is profoundly tied to the daily habits of our lives.
She's co-author—with her friend and colleague Dr. Lisa Price, ND—of the soon-to-be-published booktitled COOKING THROUGH CANCER TREATMENT TO RECOVERY: Simple, Nourishing, and Flavorful Recipes to Prevent and Decrease Side Effects at Every Stage of Cancer Therapy.
Explore more