How would it feel to step into 2015 feeling clean, lean, balanced and simply glowing?

I would like to give you the gift of health in 2015

with 30% OFF a Designs for Health 14 Day Detox Pack:

 ORDER YOUR DETOX KIT HERE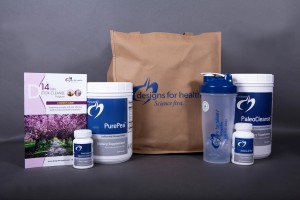 One Kit Contains:
PaleoCleanse™ Powder: Detox Support Supplement
PurePea™ Unflavored: Protein Powder
Amino-D-Tox™ 90 capsules: Support Phase II Detoxification
Hydrolyzyme™ 60 capsules: Digestive Enzyme Formula
1 – 14 Day Detox/Cleanse Patient Guide
Blender bottle
Reusable bag made from recyclable materials
Clean and Lean System Members get 30% off $139retail
USE COUPON CODE: CLRDETOX30 at checkout

Enjoying this content? Sign up for updates... It's FREE!