Clean & Lean Program
Videos, study guides, easy to follow meal plans and step by step instructions to create a Clean and Lean lifestyle! The community forum and dynamic, content rich, member site gives you a place to go to connect with fellow members & discuss any question about the program.
As a member, you can choose between the At Your Own Pace Program, a self-paced program that focuses on one foundation at a time, or, the 28 Day Challenge, an 'all in' program, where you quickly shift into action, practicing each of the foundations simultaneously.
Streaming Yoga!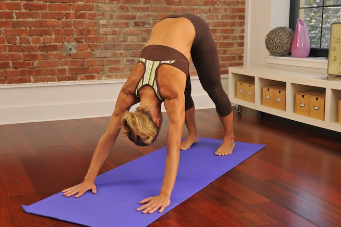 Streaming yoga classes of varying levels and lengths of time available to you 24/7. View yoga videos on your mobile device or computer, so you can fit yoga into your life anytime, anywhere.
Meal Plans
The goal here is minimal cooking and maximum enjoyment.
No calories counting!
Quickly create a meal plan using one of the Foundations – Build Your Own Meal Plan templates AND you get to choose your favorite dinner recipes from over 750+ Clean & Lean Revolution approved recipes.
Recipes
Gluten-free and mostly soy free, easily adapted to be corn, egg and dairy free
Tasty, quick recipes
Omnivore, Vegetarian, Vegan? Yes, this program will work for you!
Food and Recipe Demos – learn how to make skin glowing, energy boosting meals
Take the guesswork out of what and how much to eat - simply follow the portion guidelines within each recipe and let me count the calories for you!
750+ Clean & Lean Revolution approved recipes that have been formulated to maximize nutrients